Best Restaurants to Visit in Melbourne
When we think of Melbourne – we think of cars, shopping and food! It's no secret that Melbourne has some of the best restaurants in the country and finding a good one amongst so many can be difficult. Lucky for you, we have narrowed that list down and picked some of the best restaurants in the CBD. Trust us, if you're a foodie like we are then you will love them!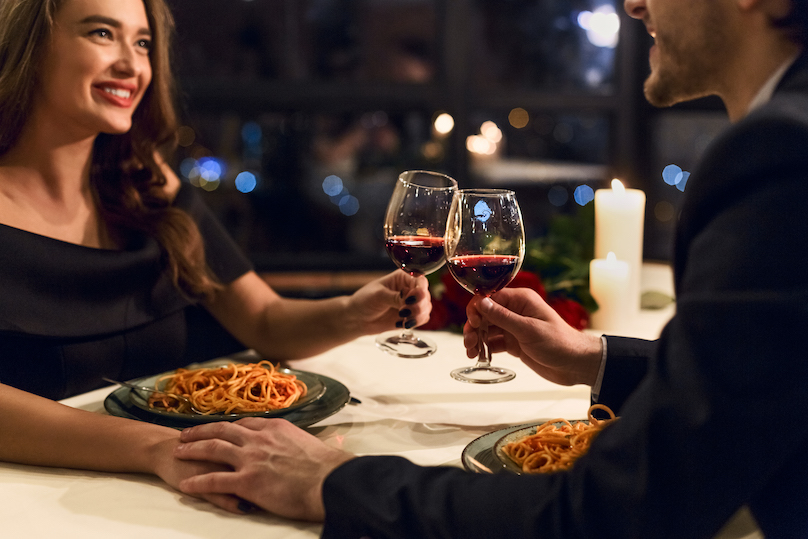 Tipo 00
If Italian is your favourite cuisine, then you've come to the right place! This restaurant is next level when it comes to their pasta and pizza! Located in the heart of Melbourne, this authentic Italian restaurant was named after the finely ground flour that is used to make the pizza and pasta that is served. If you love your pasta, Tipo 00 is the place to be. Parking can be limited, so make sure you organise your Melbourne luxury hire car from Get Chauffeured.
Bomba Tapas Bar and Rooftop
Do you have a birthday coming up or just planning a night out with friends? Bomba Tapas Bar and Rooftop is the place to be. Known for its delicious paella and cocktails, this restaurant is the perfect location for a good time. This funky Spanish joint in combination with one of our Stretched Chrysler Limousines makes for a great evening. Rock up to Bomba's in style!
Cumulus Inc.
If you're looking for something more lavish and extravagant, Cumulus Inc. is where your heading. This is one of Melbourne's fanciest restaurants. Make sure you go upstairs to Cumulus Up where the team hosts free wine tasting events each month. To all the wine lovers out there; we guarantee that no matter that you order, it's all incredible. If you're going to a classy restaurant, you'll need a luxury car to get you there. Our Executive and European sedans are the perfect mixes of intimate and comfort – perfect for an anniversary dinner or special occasion.
Chin Chin
Since its opening in 2011, Chin Chin has become Melbourne's most successful restaurant. With queues unlike anything you've seen before, this Thai eatery has become a local staple for tourists. The perfect hot spot if you have a big group as they only take bookings for ten or more. You know it's good when people would rather wait for hours for a table at Chin Chin then go anywhere else! Chin Chin's vibe, lively ambience and fun atmosphere makes it the ideal location for any occasion. Top off your night in one of Stretch Hummer Limousines – the perfect car for a birthday, celebration, engagement or night with your friends in the city. Alternatively, our Mercedes Viano and people movers make it easy to transport all your friends in one movement to the restaurant.
Eau De Vie
If you're in Melbourne and planning on going to a fun bar, this is the place to go. A bar straight out of the 1920s, Eau De Vie, is famous for its whiskey and cocktails. If you're looking for somewhere with a great atmosphere, jazz music and delicious cocktails, we guarantee you will love this hidden gem. Parking can be limited and pricey in the CBD, so don't forget to book your Melbourne hire car.
Book your Luxury hire car or Stretch Limousine today. Contact our team on 1300 553 376 or [email protected].
How You Can Use Our Services
Get Chauffeured offer many different services that allow for any and every occasion. We have done thousands of transfers in every state of Australia and have helped coordinate some of the biggest events in the country. From major corporate functions in Melbourne to organising your dream wedding in Sydney. No matter the occasion, you're always in good hands at Get Chauffeured.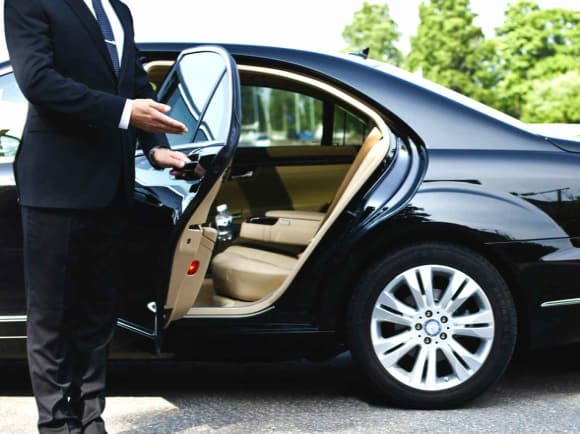 Are you organising a corporate event?
Planning a conference or business function can be very stressful as there are so many demanding aspects to take care of. Lucky for you, Get Chauffeured are here to help. Let us take the reins on all things transport!
We can arrange several of our Executive Sedans for your clients to do individual airport transfers, hotel transfers and personally take them to your corporate event. Another alternative we can arrange is having our luxury minibuses and coaches on standby, readily available to move all your clients in one movement. Get Chauffeured have been coordinating corporate events in Australia for more than 15 years. You can count on us to ensure your guests arrive at their destination safely, comfortably and in style.
Are you getting married?
As we always say, wedding cars are the glue that holds your perfect day together. Get Chauffeured have a variety of options available for every idea and every price range to ensure that your wedding day runs smoothly and with ease. Our most popular vehicles for weddings are our Stretch Chrysler Limousines and our Stretch Hummer Limousines. These vehicles are top of the range and beyond classy – making the perfect wedding car when styled with silk ribbons next to a red carpet. However, if you're looking for something smaller and more intimate, then our Executive and European sedans are the way to go. Stylish above all else, these cars will get you to your destination quickly and comfortably. In addition to this, our sedans also make the perfect wedding getaway car as you leave your reception.
Are you planning a day out for your International VIP clients?
If you have international guests coming to Sydney, speak with one of our consultants, and we will assist in planning the perfect day for your clients. Our tours are one of a kind and a great experience for first-time tourists. Our team will help you with choosing some of Sydney's most iconic landmarks to visit and will discuss all of your options when it comes to transport. We can arrange for one of our luxury minibuses to pick up your clients from their hotels and drive them through all of Sydney's hot spots, stopping to get photos at some of the city's beautiful locations.
Do you need to arrange for someone to go to an appointment?
If you have a client that needs to go to an appointment, Get Chauffeured are here to help. Our Executive style sedans are perfect for appointment transfers. These vehicles have extended legroom, soft leather upholstery and tinted windows – making it a comfortable ride wherever you go. If you require something with more room, our people movers are a great option as they offer more space, have sliding doors – making it easier to get in and out of and can fit more people comfortably.
Are you going to the airport?
There is nothing more frustrating than driving to the airport and spending an hour trying to find a car spot, only having to spend another 30 minutes walking to the terminal. Let us remove the hassle and stress of airport travel for you. Get Chauffeured do Sydney airport transfers daily in our executive sedans, people movers, minibuses and our stretched limousines. Not only do we track your flight to ensure that as soon as you land your car is waiting for you, but you will also be welcomed by your private chauffeur dressed in a suit and tie and a smile. Get Chauffeured also handle a great deal of airport transfers for international VIP clients. If you have international guests coming in from overseas, you can trust that we will have our chauffeur waiting at the terminal with your client's name on a board.
Are you organising a proposal?
If your planning on proposing to that special someone soon, make it even more special by organising one of our Stretched Limousines to start one of the best days of your life. This vehicle is perfect for the occasion – we can have the car pull up and your chauffeur, dressed in a suit and tie, will escort you into the limousine. Champagne will be pouring as you drive around Sydney, before being dropped off at your proposal location. After the proposal, we will have the car pick you both up again with fresh champagne in the back, and you can finish off your tour and get some photos at some of Sydney iconic locations before being dropped to a restaurant, hotel or home.
Whatever the occasion, Get Chauffeured have the perfect car and driver to ensure you transfer runs seamlessly. Our services can be tailored to suit yourself or your clients. Speak to our team today to book in your transfers – Simply call 1300 553 376 or email [email protected]
Best Ways to Celebrate Your Birthday in Sydney
Do you have a birthday coming up that your struggling to plan? Here are our top picks to celebrate another lap around the sun.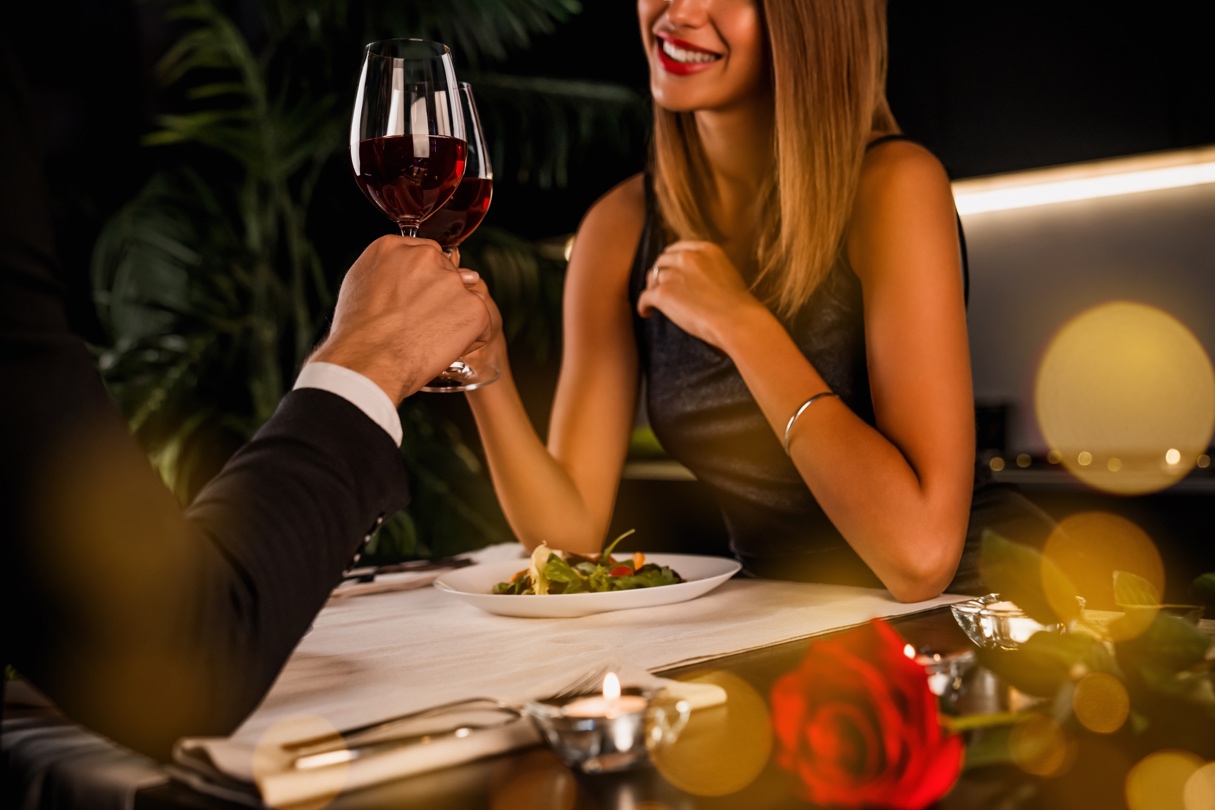 1. Celebrate at the hottest bar in Sydney at the moment
What better way to celebrate your birthday than at Sydney's bar of the year? PS40 Bar is located in the heart of Sydney and is well known for their creative and innovative cocktails. It's the perfect spot to enjoy your birthday with your friends and have a few drinks to celebrate. Want to go all out? Arrive at PS40 in style with our Stretched Hummer Limousine. The perfect party limo for your Sydney event!
2. Dinner at O'Bar and Dining
If you're a foodie and can appreciate a good glass of wine, this is the perfect way to top off your birthday. What's better than contemporary fine dining and a 360-degree view of Sydney Harbour? This is a great idea if you are looking for a more intimate way celebrate your birthday. Make your night even more unforgettable by having one of our Luxury Executive Sedans drive you into the city and take you home.
3. Organise a Hunter Valley Tour for you and your friends
Is going to a winery on your bucket list? What better way to enjoy your birthday than exploring the Hunter Valley with your nearest and dearest? With activities ranging from day spa's to hot air ballooning, you will be spoilt for choice. Get Chauffeured specialises in the Hunter Valley Wine Region. Let us be your personal chauffeur as we take you and your friends around in one of our Luxury minibuses or coaches. We can show you the most popular breweries and distilleries and drive you through some of the region's historic villages and museums.
4. Not celebrate in Sydney
Have you always thought about having a destination birthday? Get a few of your closest friends and family and go on a holiday to celebrate you being born. Get Chauffeured's favourite domestic destinations are Queensland and Western Australia – soak up the sun and visit some of Australia's famous beaches and restaurants. Looking for something a little further? We hear that Bali, London and Greece make great birthday party destinations. Start your holiday off right getting picked up in our Stretched Chrysler Limousine. Let us take you to Sydney International Airport whilst you sip on some champagne with your friends!
5. Go to a concert
Going to a concert on your birthday is like throwing a huge party (without the effort) and having a special guest perform just for you. Such a great atmosphere to kick of your birthday, listening to music and dancing with your friends! Make it even more unforgettable by organising your own private chauffeur to take you to and from the concert arena. Get Chauffeured specialises in concert transfers around Sydney – our stretched limousines or luxury sedans are the perfect car to make an entrance.
Let us make your next birthday one to remember! Speak to our team today by calling 1300 553 376 or email [email protected]
What Sets Get Chauffeured Apart?
Are you looking for a limousine company that can chauffeur your wedding party around on your special day? Take you and your friends in the city for your birthday? Or maybe transport your VIP clients to a film premiere? The good news is, finding a limo hire company won't be too difficult. There are thousands of limo services available in Sydney. However, choosing the right company is a different story.
Experience
With us, we guarantee service above all else. When choosing a company, you should always aim to hire an experienced limo company as they will be able to provide you with the best cars, drivers and prices. We tick all these boxes.
Get Chauffeured has been in the industry for more than 16 years. We have learnt over this time that the difference is in the detail. Trust us; you'll feel so much better about hiring a limo company when you know they have experience on their side.
Reliability
Our team's professionalism and reliability are what sets us apart from every other limo hire company in Sydney. We aim every day to offer the best service for our customers. Our team strive to go above and beyond the expectations set on our industry. No matter what the scenario, we promise perfection through safe, efficient, personal and professional service.
We know that our customers don't just want reliability, but also a service that they can trust. At Get Chauffeured, we promise quick and easy over the phone bookings and detailed email reservation confirmations.
Our Services
Any limo hire company in Sydney can provide you with services for your wedding, formal or a night out in the city. However, they should also be willing to go beyond that and offer other services to. At Get Chauffeured, we cater to anything and everything. From airport transfers in our Mercedes Viano, to concert transfers in our Stretched Chrysler Limousine. We work closely every day with a variety of difference scenarios from intimate PR product launches using a few sedans – to transporting 800 guests with our luxury coaches in one movement for a business conference.
Our Drivers
At Get Chauffeured, we only select the very best drivers available to the industry. We have a strict hiring and training process and expect much more than just an exceptional driving record. Our drivers have current local knowledge and experience, specifically with both public & private airports, major commerce buildings, conference centres, medical centres, hotels, hospitals & restaurants.
The Fleet
You'd be surprised by how many companies have retired, old and outdated limousines and hire cars apart of their fleet. Not only are they unappealing, but they are also unreliable. At Get Chauffeured, we have the best of the best. With over 550 vehicles in our fleet, we promise that not only are our cars the latest and modern, they are most importantly safe and reliable.
Let us make your next event, holiday or special occasion one to remember. We guarantee service like no other. Simply call 1300 553 376 or email [email protected]
One for The Bucket List
Chances are, you probably have heard people talking about their bucket list's before. You might have even started thinking about it or created your own. Or maybe you have no idea what we're talking about. What's a bucket list? Simply put, a bucket list is a set of experiences and achievements that someone wants to accomplish before they "kick the bucket"
As morbid as it may sound, its actually really important to think about what you actually want out of your life. It can also motivate to achieve your goals and make your dreams possible! Get out your notebook and a pen as we've created the perfect list of experiences and achievements to accomplish in your lifetime. 
First step to writing down your bucket list is to start thinking of anything and everything you want to do in your life. No matter how crazy it may be! Even if it seems impossible now, write it down. You will be surprised by how just writing it down can motivate you to tick it off your list. Here are some of ideas that you can add to your list!
Travel 
Experience the Northern Lights 

Go on a weeklong cruise 

Touch all seven continents

Go on a wildlife safari in Africa

Dive at the Great Barrier Reef

Visit all seven wonders of the world

Hike through the Himalayas

Road trip across the entire United States

Swim with the wild pigs in Exuma, Bahamas

Island hop around Greece

Float in the Dead Sea

See cherry blossoms in Japan

Visit three sisters (GC offer great sightseeing tours!

(Our Executive Sedans are perfect for small groups or our Coach hire is great for large groups.)
Family and Finances 
Own a home

Start a family 

Pay off someone you love debt 

Start your own business

Go on a family holiday 

Receive a huge promotion at work 

Master a new work-related skill each year

Have a positive work attitude every day 

Mentor someone that's younger or less experienced 

Discover more about your family history 

Be 100% debt free 
Achievements
Take a cooking class

Learn to play chess

Conquer a fear 

Become fluent in a new language 

Run a marathon 

Write a novel 

Read 100 of the best books of all time 

Start a foundation 

Volunteer for something your passionate about 

Donate blood 

Be happy!
Adventure 
Swim with sharks 

Visit an elephant sanctuary 

Go skydiving 

Take a hot air balloon ride

Ride a camel 

Go bungee jumping 

Fly a plane 

Go skiing 

Go ziplining 

Tour around your home city in a limousine *
*Did you know that Get Chauffeured offer great, fun and bucket list worthy tours that allows you to site-see some of the most beautiful areas of our country? Discovering Australia's iconic landmarks and natural beauty has never been this comfortable and exciting. 
Start ticking off your bucket list today! Speak with someone from the team by contacting 1300 553 378 or email [email protected]