Planning Your Dream Wedding During COVID-19
Whether you're planning on having your wedding in the next few months, next year or have had to postpone your wedding due to COVID-19, we know wedding planning has constantly been on your mind! Creating your perfect day can be very overwhelming and there are so many stressful aspects to think about. During this time, it is so important to stay positive! It's normal for you to feel disheartened and discouraged by everything going on in the world. We understand that unexpected changes are never easy to handle, but at the end of it all, you will still have your dream wedding – and it will be perfect!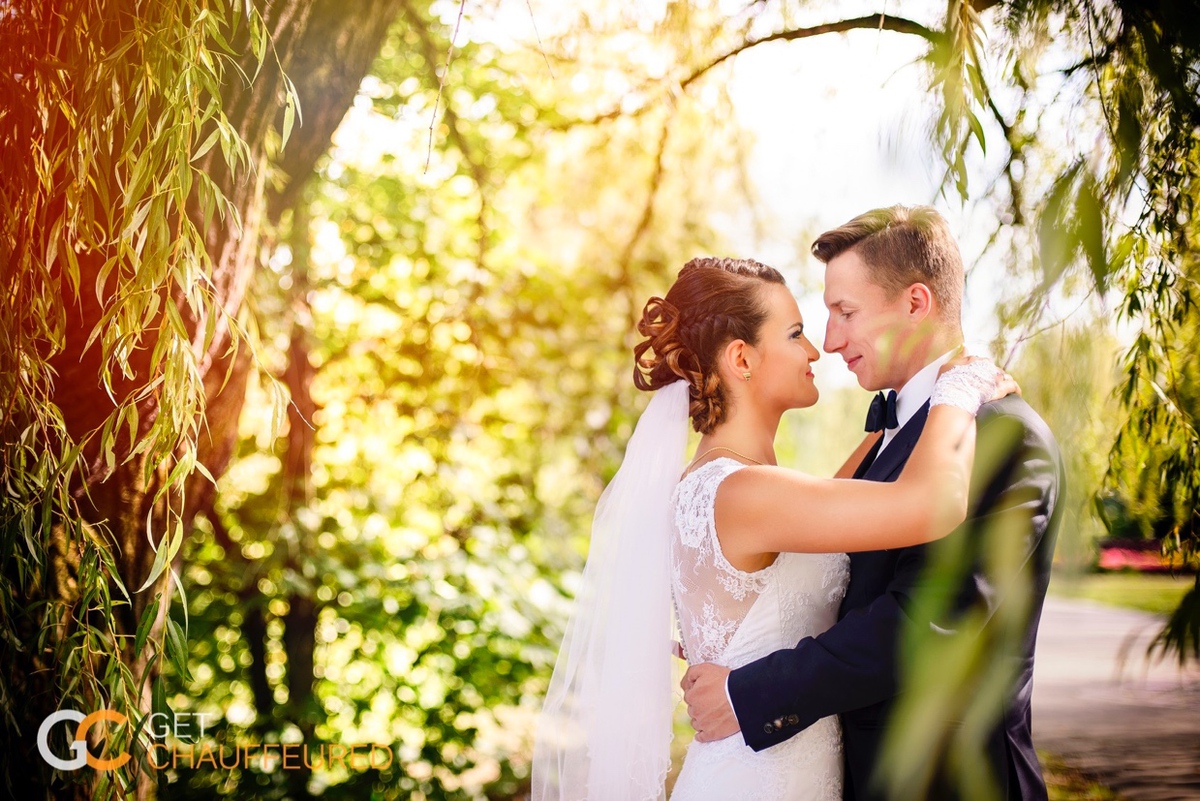 The Backup Plan
Planning your wedding should be an exciting experience for the two of you. A reminder that this is all out of your control, so let s think of the positives! Now you ll have lots of time to plan your dream wedding and research ideas for your perfect honeymoon!
Are you looking for inspiration? Now that you have lots of time on your hands, grab your phone or laptop, sit at the dining table with your partner and get some inspiration all things weddings! Pinterest, Instagram and Facebook have some great ideas which you can save onto your phone or you can print them out and pin them onto your wedding vision board. Here are some ideas to get inspiration for: Bonbonnieres, table decorations, name cards, floral arrangements, cakes, wedding dresses, make-up ideas and hairstyles.
The Power of the Internet
We know that a huge part of planning your dream wedding is being able to visit your venue choices and meet your suppliers (Florists, Photographers, Celebrants etc). The great news is that we live in the 21 st Century where you can do pretty much everything online! So many venues have organised live virtual tours where they walk you around the venue and answer any questions you may have… all in the comfort of your own home.
Finding the perfect supplier can also be done without leaving your house. Social media is a great platform to find the perfect photographer, florist, make up artist etc. You will be able to get an idea of their style but looking at the sample works and content. Of course, you ll have lots of questions for them, so once you find one you like, set up a virtual consultation. This can be done on Skype, Facetime or Zoom and give you the opportunity to discuss and exchange ideas.
Did you know that you can create and send out your wedding invitations all online! All you need is a laptop and you can browse through hundreds of wedding invite templates or design your own! The options are endless, and once you have locked in a date you can send your invites to your guests with the click of a button.
Perfect Your Vows and Your Speech
One of the most important parts of your special day – your vows! This is what your guests will be talking about for weeks after your wedding! With all this extra time you have at home, invest in your vows and in your speech. Writing your vow or your speech can be really stressful and sometimes difficult to put into words. Most people leave this for last, but why not start now? Sit down, light a candle, grab a pen and paper and really think about what you want to say on your day! Starting now will take so much pressure of you leading up to your wedding day!
Transport – The Glue that Holds the Puzzle Pieces of a Good Day Together
Did you know that 96% of weddings in New South Wales requires wedding transport on their special day? Whether that s Stretched Limousines, Hummers, Sedans or Minibuses! With over 15 years in the wedding industry, Get Chauffeured is methodical in the questions we ask and the time we spend with you. We know that the impact of having a luxury car for your wedding will be one of the most enjoyable and exciting parts of your day – after saying "I do" of course! Our Stretched Chrysler Limousine makes a timeless backdrop to the photos that will be hung in your house forever! The vehicle you choose for your wedding transportation can have an impact on the feel and general ambience of the wedding and indeed the memories. Get Chauffeured offer several different wedding packages and have flexible payment options for our clients. Let us help you organise the perfect wedding cars for your dream day. Speak with someone from our team today by calling 1300 553 376 or contacting [email protected].
How to Choose the Perfect Wedding Transfer for your Ceremony
A wedding is more than any ordinary event – it is different from a party. The experience will change your life forever. In fact, some people spend their childhood days planning for the day, from transportation to the dressing and the meals. That is the reason everyone will hire the best professionals such as caterers, photographers, florists, dressmakers and musicians. Transportation should never be an exception to diligence. You have to choose the best wedding transfer in Sydney if you want to remember every detail of the big day.
Even though you will find many vehicles in the industry, you should note that no brand is exactly like the other. The market offers many options and you will easily get something to match your style or personality. If you like sporty convertibles, Ultra Stretch Limo or classic Rolls-Royce will suit your style.
Here are eight tips to help you choose the right wedding transfer.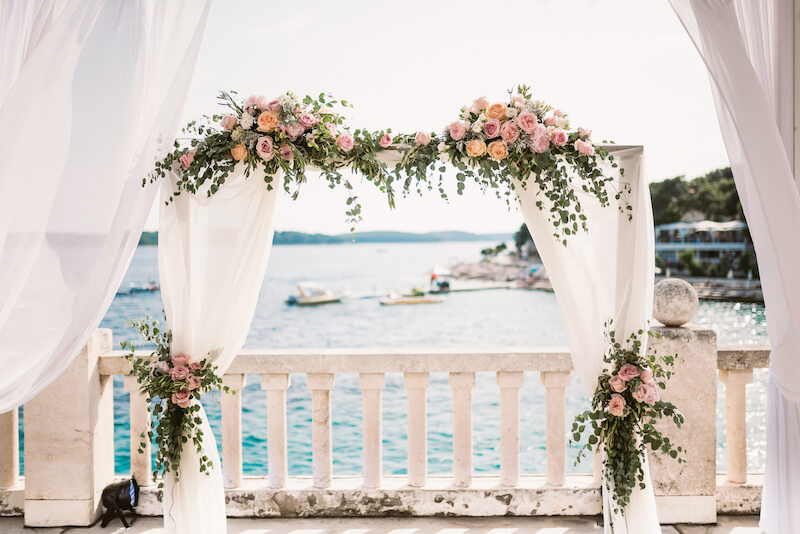 1) Do not book the wedding transport before you see it
During your transportation services, you should know that the images of vehicles displayed on websites or magazines will be different from the real vehicles. If you happen to base your transport selection on the images, the result will be a disappointment. To prevent that, you have to view every vehicle in person before booking it. That way you will be certain of what to expect on the big day. Moreover, you will have the chance of sitting in the vehicle and knowing how it feels.
2) Consider your wedding dress
Your wedding dress is as important as the wedding day to you and you should not overlook it when selecting the transport. Ensure that the dress will fit in the vehicle. Some brides realise that the car they choose is very low or very high. A good idea is to practice sitting in the wedding dress in various positions. You will realise that you will sit for the first time in your dress after getting into a car to be driven to the ceremony. Practice that beforehand to be sure that your rides will be comfortable.
3) Decide on transportation for your guests
Depending on the number of guests and the type of wedding you choose, you might need to offer transportation for the guests. You might need a bus capable of carrying a large group of people at once. Professional car services are ideal for elderly people or those in need of assistance. If your family and friends are not accustomed to the local roads, you will have to go for professional transportation such as Get Chauffeured in Sydney. That is especially if they have travelled for many miles to attend your wedding ceremony.
4) Consider the pricing
Before you decide on the service to hire, you have to compare the pricing of various transportation companies. Chauffeur services will not change their price after arrival. Consider the company's range of vehicles and the additional services they provide. Also, read the customer testimonials to know whether they are professional and reliable. The internet is a good source of testimonials and reviews.
5) Safety is important
Safety should never miss in your checklist when choosing a professional transport service for your wedding day. Consider factors like the condition of vehicles and driver's work ethics. Check whether the company you are about to choose offers ongoing training programs for their drivers or update their drivers with safety procedures. A good company will train its drivers on competency and etiquette in addition to ensuring safety and excellent services.
6) Ensure that the vehicles match your colour scheme
Possibly, you are planning to capture as many photos as possible to remind you of the wedding event. So, you have to be careful when choosing the style and colour. A neutral colour that complements the theme is a good choice, but something that stands out will be better. Before booking the transport, ensure that everything matches your vision.
7) Book in advance
After finding the type of transport service you need for your wedding day, you should not leave without booking. There is nothing like booking too early if you already know what you need. During the popular wedding seasons, especially summer, someone else is likely to book the vehicles you had to choose for your wedding day.
8) The honeymoon getaway car
You will need a traditional wedding car to take you and your lover to the honeymoon suite. Even though you love all your guests and they form part of the wedding, after the long wedding day, you will want to enjoy the romantic quiet indulgence of waving everyone goodbye and being driven to the honeymoon in style. At this point, the best transportation will come in handy.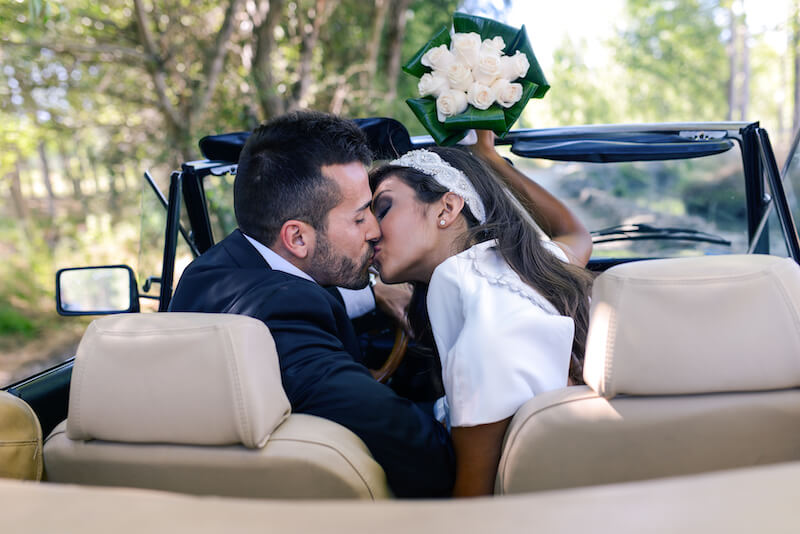 The process of selecting wedding transport can be overwhelming. As a result, you are likely to forget everything else about your wedding. Think of how the bridesmaids and your parents will arrive at the venue along with the groomsmen and groom. If everyone has to arrive in style, choose the vehicles carefully. Your driver should pick you up from any place and drive you to the venue.
In Sydney, chauffeur services such as Get Chauffeured offers all styles of vehicles for the perfect wedding transfer. We have professional drivers who are ready to pick you from any place and offer you the best services. Choose from over 325 luxury vehicles from limousines to exotic supercars, your wedding transportation will all be taken care of.
Call 1300 553 376 to make an enquiry or booking and confirm your arrangements today!