Best Restaurants to Visit in Melbourne
Posted on 15th June 2020 under Uncategorized
---
When we think of Melbourne – we think of cars, shopping and food! It's no secret that Melbourne has some of the best restaurants in the country and finding a good one amongst so many can be difficult. Lucky for you, we have narrowed that list down and picked some of the best restaurants in the CBD. Trust us, if you're a foodie like we are then you will love them!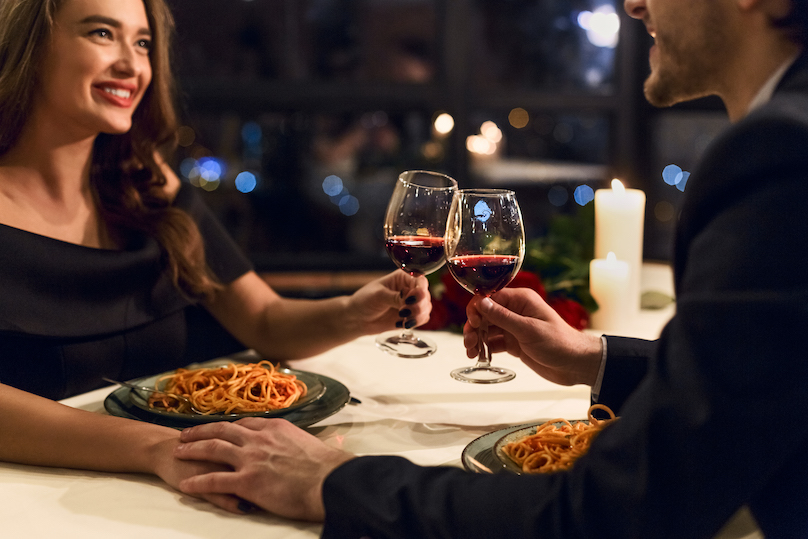 Tipo 00
If Italian is your favourite cuisine, then you've come to the right place! This restaurant is next level when it comes to their pasta and pizza! Located in the heart of Melbourne, this authentic Italian restaurant was named after the finely ground flour that is used to make the pizza and pasta that is served. If you love your pasta, Tipo 00 is the place to be. Parking can be limited, so make sure you organise your Melbourne luxury hire car from Get Chauffeured.
Bomba Tapas Bar and Rooftop
Do you have a birthday coming up or just planning a night out with friends? Bomba Tapas Bar and Rooftop is the place to be. Known for its delicious paella and cocktails, this restaurant is the perfect location for a good time. This funky Spanish joint in combination with one of our Stretched Chrysler Limousines makes for a great evening. Rock up to Bomba's in style!
Cumulus Inc.
If you're looking for something more lavish and extravagant, Cumulus Inc. is where your heading. This is one of Melbourne's fanciest restaurants. Make sure you go upstairs to Cumulus Up where the team hosts free wine tasting events each month. To all the wine lovers out there; we guarantee that no matter that you order, it's all incredible. If you're going to a classy restaurant, you'll need a luxury car to get you there. Our Executive and European sedans are the perfect mixes of intimate and comfort – perfect for an anniversary dinner or special occasion.
Chin Chin
Since its opening in 2011, Chin Chin has become Melbourne's most successful restaurant. With queues unlike anything you've seen before, this Thai eatery has become a local staple for tourists. The perfect hot spot if you have a big group as they only take bookings for ten or more. You know it's good when people would rather wait for hours for a table at Chin Chin then go anywhere else! Chin Chin's vibe, lively ambience and fun atmosphere makes it the ideal location for any occasion. Top off your night in one of Stretch Hummer Limousines – the perfect car for a birthday, celebration, engagement or night with your friends in the city. Alternatively, our Mercedes Viano and people movers make it easy to transport all your friends in one movement to the restaurant.
Eau De Vie
If you're in Melbourne and planning on going to a fun bar, this is the place to go. A bar straight out of the 1920s, Eau De Vie, is famous for its whiskey and cocktails. If you're looking for somewhere with a great atmosphere, jazz music and delicious cocktails, we guarantee you will love this hidden gem. Parking can be limited and pricey in the CBD, so don't forget to book your Melbourne hire car.
Book your Luxury hire car or Stretch Limousine today. Contact our team on 1300 553 376 or [email protected].