How You Can Use Our Services
Posted on 05th June 2020 under Uncategorized
---
Get Chauffeured offer many different services that allow for any and every occasion. We have done thousands of transfers in every state of Australia and have helped coordinate some of the biggest events in the country. From major corporate functions in Melbourne to organising your dream wedding in Sydney. No matter the occasion, you're always in good hands at Get Chauffeured.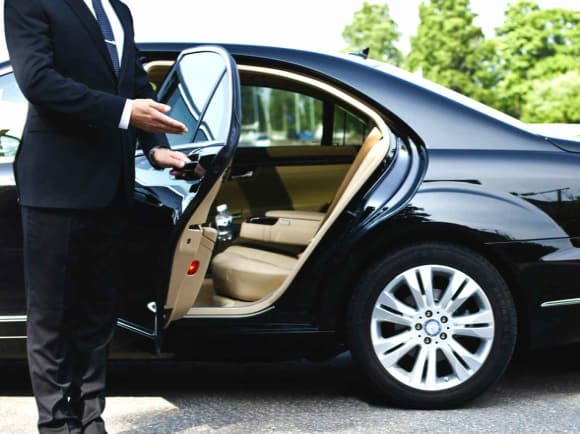 Are you organising a corporate event?
Planning a conference or business function can be very stressful as there are so many demanding aspects to take care of. Lucky for you, Get Chauffeured are here to help. Let us take the reins on all things transport!
We can arrange several of our Executive Sedans for your clients to do individual airport transfers, hotel transfers and personally take them to your corporate event. Another alternative we can arrange is having our luxury minibuses and coaches on standby, readily available to move all your clients in one movement. Get Chauffeured have been coordinating corporate events in Australia for more than 15 years. You can count on us to ensure your guests arrive at their destination safely, comfortably and in style.
Are you getting married?
As we always say, wedding cars are the glue that holds your perfect day together. Get Chauffeured have a variety of options available for every idea and every price range to ensure that your wedding day runs smoothly and with ease. Our most popular vehicles for weddings are our Stretch Chrysler Limousines and our Stretch Hummer Limousines. These vehicles are top of the range and beyond classy – making the perfect wedding car when styled with silk ribbons next to a red carpet. However, if you're looking for something smaller and more intimate, then our Executive and European sedans are the way to go. Stylish above all else, these cars will get you to your destination quickly and comfortably. In addition to this, our sedans also make the perfect wedding getaway car as you leave your reception.
Are you planning a day out for your International VIP clients?
If you have international guests coming to Sydney, speak with one of our consultants, and we will assist in planning the perfect day for your clients. Our tours are one of a kind and a great experience for first-time tourists. Our team will help you with choosing some of Sydney's most iconic landmarks to visit and will discuss all of your options when it comes to transport. We can arrange for one of our luxury minibuses to pick up your clients from their hotels and drive them through all of Sydney's hot spots, stopping to get photos at some of the city's beautiful locations.
Do you need to arrange for someone to go to an appointment?
If you have a client that needs to go to an appointment, Get Chauffeured are here to help. Our Executive style sedans are perfect for appointment transfers. These vehicles have extended legroom, soft leather upholstery and tinted windows – making it a comfortable ride wherever you go. If you require something with more room, our people movers are a great option as they offer more space, have sliding doors – making it easier to get in and out of and can fit more people comfortably.
Are you going to the airport?
There is nothing more frustrating than driving to the airport and spending an hour trying to find a car spot, only having to spend another 30 minutes walking to the terminal. Let us remove the hassle and stress of airport travel for you. Get Chauffeured do Sydney airport transfers daily in our executive sedans, people movers, minibuses and our stretched limousines. Not only do we track your flight to ensure that as soon as you land your car is waiting for you, but you will also be welcomed by your private chauffeur dressed in a suit and tie and a smile. Get Chauffeured also handle a great deal of airport transfers for international VIP clients. If you have international guests coming in from overseas, you can trust that we will have our chauffeur waiting at the terminal with your client's name on a board.
Are you organising a proposal?
If your planning on proposing to that special someone soon, make it even more special by organising one of our Stretched Limousines to start one of the best days of your life. This vehicle is perfect for the occasion – we can have the car pull up and your chauffeur, dressed in a suit and tie, will escort you into the limousine. Champagne will be pouring as you drive around Sydney, before being dropped off at your proposal location. After the proposal, we will have the car pick you both up again with fresh champagne in the back, and you can finish off your tour and get some photos at some of Sydney iconic locations before being dropped to a restaurant, hotel or home.
Whatever the occasion, Get Chauffeured have the perfect car and driver to ensure you transfer runs seamlessly. Our services can be tailored to suit yourself or your clients. Speak to our team today to book in your transfers – Simply call 1300 553 376 or email [email protected]