5-Star Luxurious Hotels in Sydney
Posted on 10th June 2019 under Uncategorized
---
Are you planning to travel to Australia? Sydney should be your destinations. Sydney has been rated as the best travel destinations in the world. It is built on around a stunning harbour and it is among the world's leading metropolitan cities. Travelling to Sydney, whether with friends, family or alone will offer a great adventurous experience. In Sydney, you will find the world's most renowned performing arts theatre that you can enjoy a night culture. If you are travelling alone, you can enjoy a therapeutic walk along the Sydney Harbour Bridge as you watch the beautiful blue waters with a reflection of the city lights. Don't miss Sydney Vivid light shows in when you get the chance. During the day, you walk along the beach and enjoy the sun. With so much beauty and splendour in Sydney, it is only fair that you also get the best place to rest in the evening after an exciting day.
Here's your complete list of the 5-star luxurious hotels in Sydney.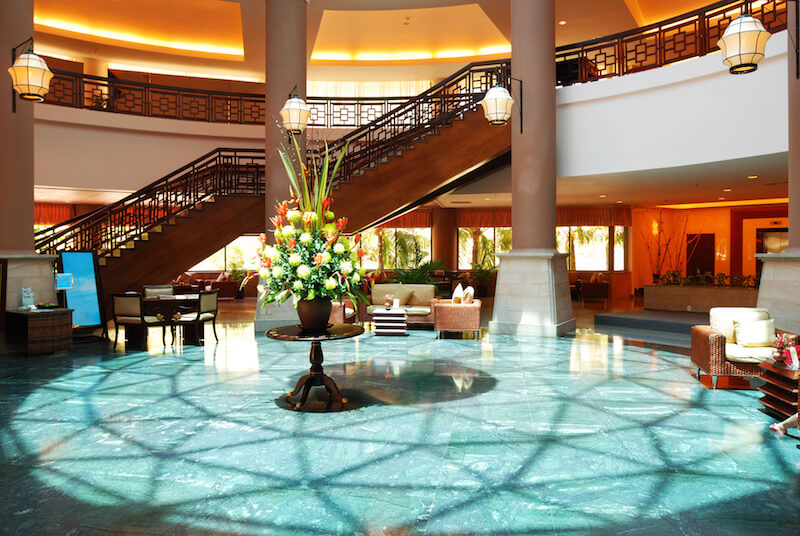 InterContinental Sydney
InterContinental is a hotel that combines modernism and classical heritage. It was built in the 70s and was initially used a Treasury before it was renovated into a hotel. Since it was built in the 70s, its architecture is a sandstone skyscraper structure that enhances the colonial design. However, its rooms have been modernised with the current technology. It has a big luxurious swimming pool on the 31st floor that every guest enjoys while staying at the hotel. It is strategically located a few minutes from the Government House, Circular Quay and the Sydney Opera House. Their prices are fair especially during the low season, but they can go up during the peak season.
Park Hyatt Sydney
If enjoying the view is a major priority for you, then pick Park Hyatt Sydney hotel. It is ideally located at the centre of the city close enough for you to walk to Circular Quay, or board public transport to drop you at Bondi Beach. This luxurious hotel is architecturally designed with modern art, enhanced with an earthly design that has dark chocolate, beige and cream shades. The amenities at the hotel are luxurious and stunning. Every room in the hotel has a fantastic view of Sydney Harbor and the Sydney Opera House. At the rooftop, there is an art décor fashioned swimming pool.
Shangri-La Hotel
This is the 90's designed hotel that has retained most of the early years of dark and complex design with cherry blossom rugs, which is contrary to the current trends. It is one of the most luxurious yet reasonably priced hotel in Sydney. It has a total of 565 rooms with around 30 of them having a spectacular view of Sydney Harbor. It is located at the centre of the Circular Quay and walking distance away from major tourist attractions. The Shangri-La Hotel has a warm indoor swimming pool that makes it ideal for a family to hang out at.
Four Season Hotel Sydney
The Four Season Hotel Sydney is ideally positioned to make it possible for you to have a view of Sydney Harbor Place, Sydney Opera House and the Museum of Contemporary Art. The location is also strategic since you can easily get public transport from the hotel and tour the city with ease. The hotel has a classic modern design with vast chandeliers, oak walls and a stunning art piece at the lobby. The harbour extends along the hotel allowing you to have a better view of the sea.
Hilton Sydney
Hilton Sydney is also located at the centre of the city with close proximity of major tourists' sites. In addition to many spacious rooms and suites in the hotel, it also has business rooms and conference rooms where you can discuss business or hold an event from. The hotel has a rooftop bar where you can enjoy cool music as you view the busy city while sipping your drink.
To ensure you also travel in style and luxury, you should hire a limousine at Get Chauffeured. Hiring a limousine will make it easier for you to move from one place to another while in Sydney. They have a fleet of cars that you can choose from and they can pick you up at your preferred locations. Their drivers are friendly and professional, their main goal is to ensure you get to your destination safely.
Contact us for a free quote now on 1300 553 376.