How to Travel on a Budget
Will you be travelling once Covid-19 is over? Have you already been thinking of the countries you want to visit, the food you want to consume, the adventures you want to have and the memories you want to make? We have! And we've even come up with a step by step plan and some tips to get you there without breaking the bank!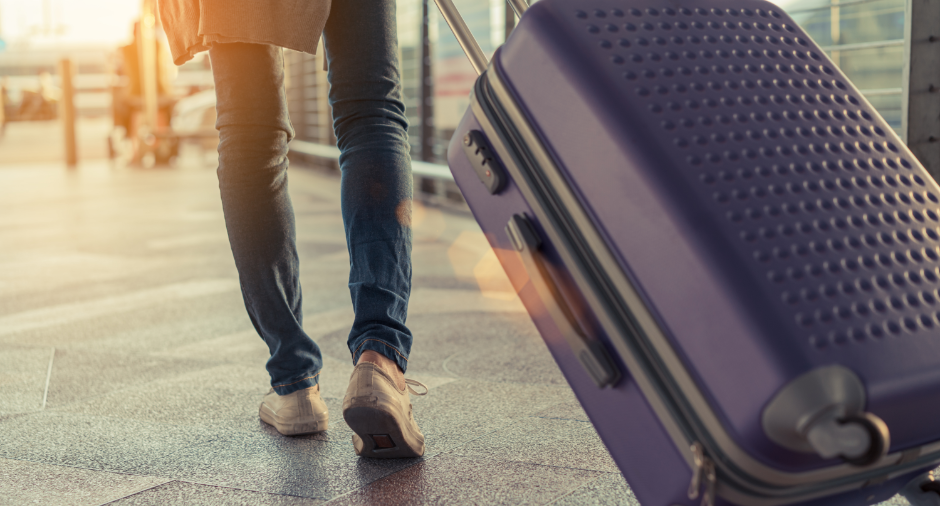 Planning on a Budget
Sure, travelling spontaneously is excellent when you have the luxury of time and money to spare. But if you're thinking of travelling on a budget, it's necessary to put together a game plan, so you have an idea of where you want to go, the duration of your holiday and how much you plan on spending.
Our favourite holiday destinations when travelling on a budget:
Thailand
Fiji
Bali
Italy
Vietnam
Queensland
Melbourne
South Australia
Try and book everything in advance, especially your flights and your airport transfers! The later you book the flights, the pricier they get. On that note, be sure to fly Economy. As tempting as Business Class may look, the money saved on cheaper seats can be spent on other things like food, accommodation, shopping or transport.
Travelling out of season is ideal when you're doing it on a budget. It's best to avoid trips during peak time and school holidays. Prices almost double during these times, so make sure you do your research. Find out the best time to visit your intended destination and book a few weeks before or after. Hotels and airlines lower their prices to attract customers during this time. Even better, if you have family or friends that live where you are travelling, ask to stay there. Free accommodation is excellent when travelling on a budget. If you are booking a hotel, make sure you compare all your options.
Make sure when packing your suitcase that you bring everything you need so you don't have to shop while you're on your holiday. Our tip: Decide what you need – and what you can live without. Only pack essentials to avoid those hefty luggage fees at the airport.
Start Your Holiday Right!
With all the money you're saving, you can put it towards kicking off your holiday in style. Get Chauffeured are having great deals at the moment so if you're travelling on a budget, we've got you covered!
Picture this – It's the morning your holiday begins. You're flight boards in 5 hours. Your bags are packed, and you are ready to go after months of planning and waiting. One of our Luxury Sedans or our beautiful Stretched Chrysler Limousine pull out the front of your house, and your Chauffeur escorts you into the vehicle. As your driving to Sydney Airport, you can't contain your excitement because you know the adventure that awaits you!
Sounds good? Let us help you start your next adventure. Call us today on 1300 553 376 or email [email protected] to book your transfer!
Struggling to Plan A Corporate Event?
Planning a successful conference or function can take months of planning and coordinating. We've made the process easier for you and outlined the most important steps to executing the perfect corporate event!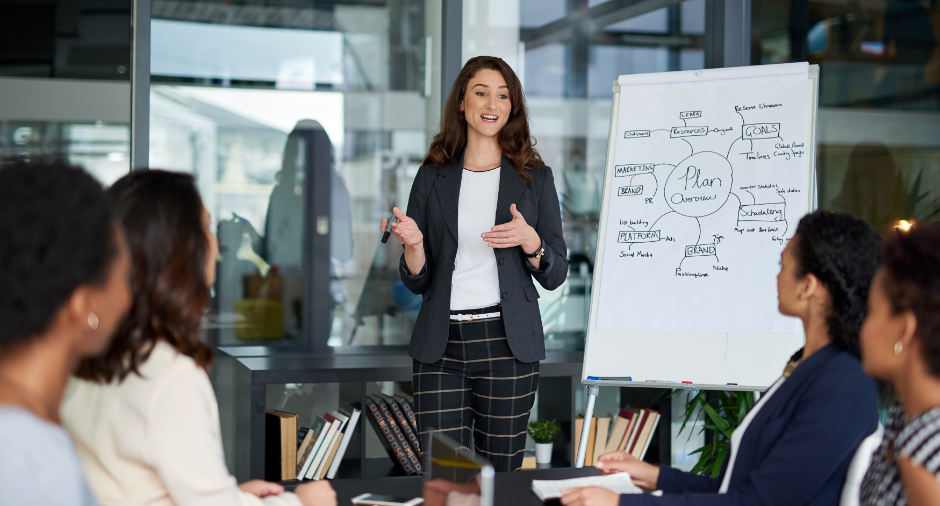 Time to Get Creative
Get out your vision board, it's time to get creative! Before you can start organising your event, you need to get some inspiration. What will the theme look like? Cocktail menu or buffet? What will be in the sponsorship packages? What's your marketing plan going to look? Who is your target audience? Once you start getting creative, things will start falling into place.
After you have an idea of numbers and set a budget, you can book the venue. We recommend looking for a venue that has lots of natural light and access to outdoor areas during breaks. It is important that your venue choice offers any facilities that are required to host your type of event flawlessly. When choosing your venue, think about your conference program and keep that in mind as you search for the perfect location.
Here are our top venue choices in Sydney for corporate events:
Doltone House
L'Aqua
Clarence House
Springfield House Function Centre
Chatswood Function and Conference Centre
Organising the Finer Details
Now you've started to think about and get inspo for the main things such as venues, accommodation, numbers, marketing and food, it's time to think about the smaller things. For starters, what centre pieces will you be using? There are literally no rules to what can make up your table centrepieces. Most events to lean towards flowers and candelabras, however there are other cost-effective ideas that still make an impact. Invitations…who are they going to and what will the theme be? Remember the invite is the first part of the experience for your guests. You want them to have a taste of what they are in for. Keep it in a similar theme to your event and make sure there is enough information, but not too much.
Tidying Up Loose Ends
As your event approaches, its super important to make sure that everything is organised, booked and confirmed. Get out that checklist and go through everything in detail.
Here's what our checklist looks like:
Are event sponsors confirmed?

Have all the speakers been confirmed?

Is the venue confirmed and are they aware of final numbers?

Send guests, VIP's and speakers a detailed event brochure

Have all suppliers been confirmed?

Is everyone's transport organised?
The Most Important Part of The Day
It won't be much of an event, if your guests have no way to get there! Which makes it the most important part of the whole day. Get Chauffeured have a proven track record with Australia's greatest corporations and have a reputation for successfully arranging transport for some of the largest events nation-wide. We work closely every day with a variety of scenarios from intimate PR product launches using a few sedans – to transporting 800 guests in one movement in our luxury coaches for international conferences.
With more than 15 years in the corporate industry, we have learnt that the difference is in the detail. Our consultants are meticulous at asking questions so we can offer more solutions with the aim to achieve the most efficient and effective outcome – leaving a lasting, positive impression on each passenger.
Have you booked your transport for the event? If not speak with someone from the team today. You can contact us on 1300 553 376 or email [email protected].
How to Pick a Chauffeuring Service for a Business Meeting
Hiring a chauffeur is one of the best ways of creating an excellent first impression as a businessperson. It is an efficient way of reinforcing the corporate image. However, hiring a chauffeur is not like picking a taxi. It demands a lot in terms of research. Here is the ultimate guide on how to pick a chauffeur service for a business meeting.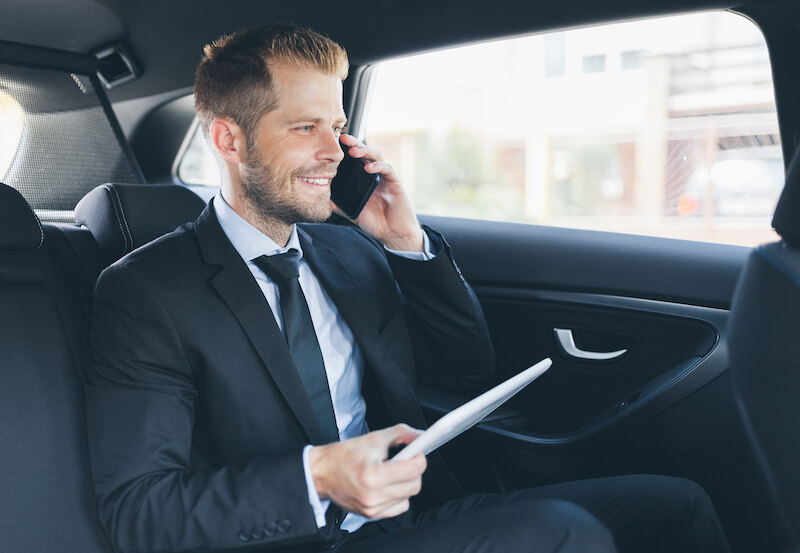 The distance
One of the most important guiding factors in picking a chauffeured service is the distance to your destination. During the booking process, you will realise that some companies deliver their services to only some specific zones. This can be due to factors such as heavy traffic, bad weather, insecurity and poor infrastructure.
Secondly, distance determines the time taken for travelling. Fast fleets are ideal where you are required at the venue in a limited time. Otherwise, the net cost of the chauffeured service greatly depends on the distance. Know whether the company charges for additional mileage or not.
Level of professionalism
We all hate companies that look unprofessional and substandard. They can break everything as far as creating and maintaining a professional image is concerned. Your first scope when looking for a professional chauffeur is the dress code and general physical presentation. Is there any gap in the individual driver's aesthetic appearance? Are they in the official company's uniform or not?
Ethical behaviour is next. It is majorly determined by the level of training the drivers underwent. Best chauffeurs stick to decisions that have ethical implications. They are committed, trustworthy and knowledgeable. They offer a certain level of privacy depending on the customer's preferences.
Comfort
Comfort is key when you want to travel in style. It guarantees extra freedom and enthusiasm during the meeting itself. Established companies offer options such as rear entertainment systems, Wi-Fi, mobile or tablet charge points and refreshments.
The size of the fleet matters a lot when it comes to comfort. Generally, different companies use different vehicles for their chauffeured services. These include Mercedes sprinters, stretch limos, stretch SUVs, shuttle buses and party buses. Where you are travelling as a single person, any vehicle of your choice can do. However, when you are travelling as a group, you should consider a fleet that is capable of accommodating the number.
Safety
Whether you will arrive at the destined venue in good health or not primarily depend on the level of safety of the chauffeured services. Even though accidents are unavoidable, there are red flags that should guide you when picking the chauffeured service. Check on the fleet's safety by looking on the model, size, body build, availability of airbag, electronic stability control and crash avoidance techniques.
Secondly, the driver's skills play a big role in attaining a safer travelling. Do the research and be conversed with what the past clients say about the quality of services offered. Recklessness is a determinant in the overall safety of the chauffeuring services.
Cost
Depending on the size of your pocket, you can choose to work with private chauffeur services or stand-alone services. Private chauffeurs guarantee additional two-in-one package with either car or flight transfer services. Most companies offer such services on special dates in the calendar and for special people. Meaning, even with the cash in pocket, you will still need to schedule the event to match their fixed timetable.
Lastly, some companies also have additional cleaning and gratuities charges. Therefore, it is prudent to ask for all the charges before picking the ideal company.
Several companies have official websites and apps that contain a list of services they offer. You can research them online. Besides, you can talk to your close peers for more informed decisions. At Get Chauffeured, we offer deluxe corporate chauffeuring services around Australia. Choose us for high-class premium services at affordable prices.