How to Travel on a Budget
Will you be travelling once Covid-19 is over? Have you already been thinking of the countries you want to visit, the food you want to consume, the adventures you want to have and the memories you want to make? We have! And we've even come up with a step by step plan and some tips to get you there without breaking the bank!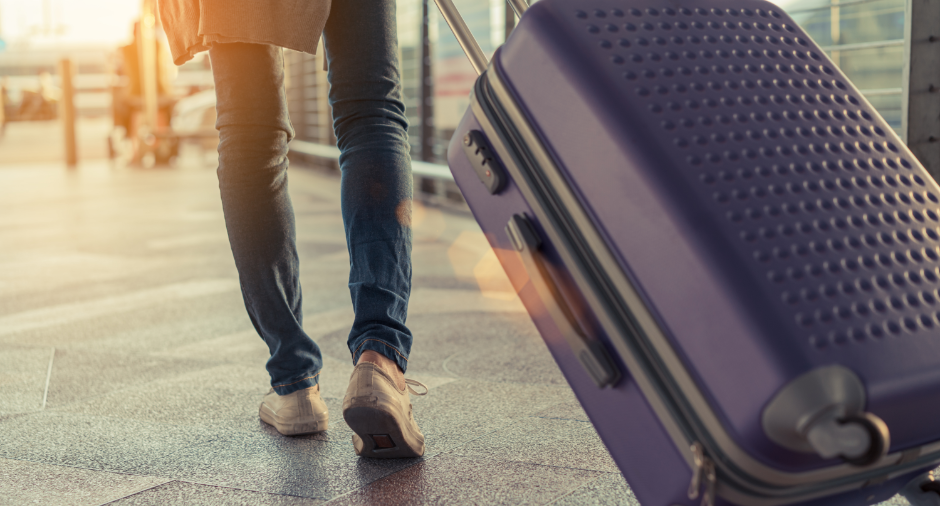 Planning on a Budget
Sure, travelling spontaneously is excellent when you have the luxury of time and money to spare. But if you're thinking of travelling on a budget, it's necessary to put together a game plan, so you have an idea of where you want to go, the duration of your holiday and how much you plan on spending.
Our favourite holiday destinations when travelling on a budget:
Thailand
Fiji
Bali
Italy
Vietnam
Queensland
Melbourne
South Australia
Try and book everything in advance, especially your flights and your airport transfers! The later you book the flights, the pricier they get. On that note, be sure to fly Economy. As tempting as Business Class may look, the money saved on cheaper seats can be spent on other things like food, accommodation, shopping or transport.
Travelling out of season is ideal when you're doing it on a budget. It's best to avoid trips during peak time and school holidays. Prices almost double during these times, so make sure you do your research. Find out the best time to visit your intended destination and book a few weeks before or after. Hotels and airlines lower their prices to attract customers during this time. Even better, if you have family or friends that live where you are travelling, ask to stay there. Free accommodation is excellent when travelling on a budget. If you are booking a hotel, make sure you compare all your options.
Make sure when packing your suitcase that you bring everything you need so you don't have to shop while you're on your holiday. Our tip: Decide what you need – and what you can live without. Only pack essentials to avoid those hefty luggage fees at the airport.
Start Your Holiday Right!
With all the money you're saving, you can put it towards kicking off your holiday in style. Get Chauffeured are having great deals at the moment so if you're travelling on a budget, we've got you covered!
Picture this – It's the morning your holiday begins. You're flight boards in 5 hours. Your bags are packed, and you are ready to go after months of planning and waiting. One of our Luxury Sedans or our beautiful Stretched Chrysler Limousine pull out the front of your house, and your Chauffeur escorts you into the vehicle. As your driving to Sydney Airport, you can't contain your excitement because you know the adventure that awaits you!
Sounds good? Let us help you start your next adventure. Call us today on 1300 553 376 or email [email protected] to book your transfer!
Top Ten Airlines in the World
Flying is a fun-time moment that is anyone's dream. It is the only avenue to discovering the diverse cultures, beauteous features and even the dream job. However, not all flights are glitz. Several travellers have cited problems such as theft, delayed flights, hidden charges poor customer service and uncomfortable flight experience.
With US-based airlines such as ExpressJet and JetBlue missing in the Skytrax's report on the top ten airlines in 2019, there is much to research about before booking your first flight.
Here is a review of the best airlines in the world.
1) Singapore Airlines
Singapore airlines, abbreviated as SQ, is a word-class and flag bearer airline with a hub at Singapore Changi Airport. It has been in the list of top ten airlines in the world since 2018. The airline has also been ranked one of the best for two decades in the Travel & Leisure magazine. It features over 60 destinations in 30 different countries. For flexibility, the airline operates in ultra-luxurious first class and business class. Skytrax ranked it the best in the two categories. It also has a premium economy class and economy class. Choose this airline for comfort, safe and timely flights for almost all destinations across the world.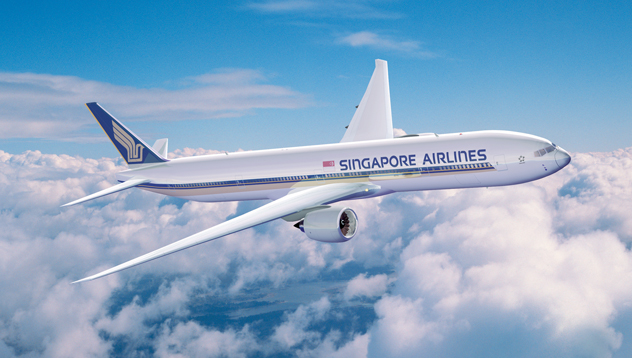 2) Qatar Airways
Based at Hamad International Airport, Qatar Airways is a state-owned flag carrier of Qatar. It is the Traveller's Choice award winner airline since 2017. Qatar Airways features over 145 international destinations across the world. Its fleet features two-cabin planes for its popular Business and economy classes and three-cabin for first-class, Economy class and business class. For comfort during the journey, you can convert the seats in the economy class, business class, and first-class to seat for a nap. Generally, Qatar airways offer outstanding seat comfort, legroom, in-flight entertainment, customer service and apex value for money.
3) Emirates Airlines
Emirates airlines, Dubai based and UAE government-owned airline is the largest and the best airline in the Middle East. Skytrax ranked it the third and fourth-best airline in 2019 and 2018 respectively. Its hub, Dubai International Airport is the third busiest in the world with more than 3,600 bookings per week. With Emirates, you can travel to over 150 destinations located in over 80 countries internationally. Travellers hail the airline for its apex safety and luxurious flight in all the classes (business class, premium class, first-class, and economy class). With a first-class ticket, you are guaranteed of a shower on board and many more comfort.
4) All Nippon Airways
All Nippon Airways (ANA) is a world-class Japanese Airline that has its headquarters in Tokyo. It operates a fleet that flies in over 32 international destinations across Asia, North America and Europe. To manage its bookings, the airline features two hubs, Narita International Airport and Tokyo Haneda Airport. Their cabin configurations include first class, business class, premium economy and economy class. You will automatically love the courteousness of its attendants, excellent seat comfort, cleanliness, and superb check-in and boarding. They serve a variety of meals to suit the diverse needs of the onboard passengers.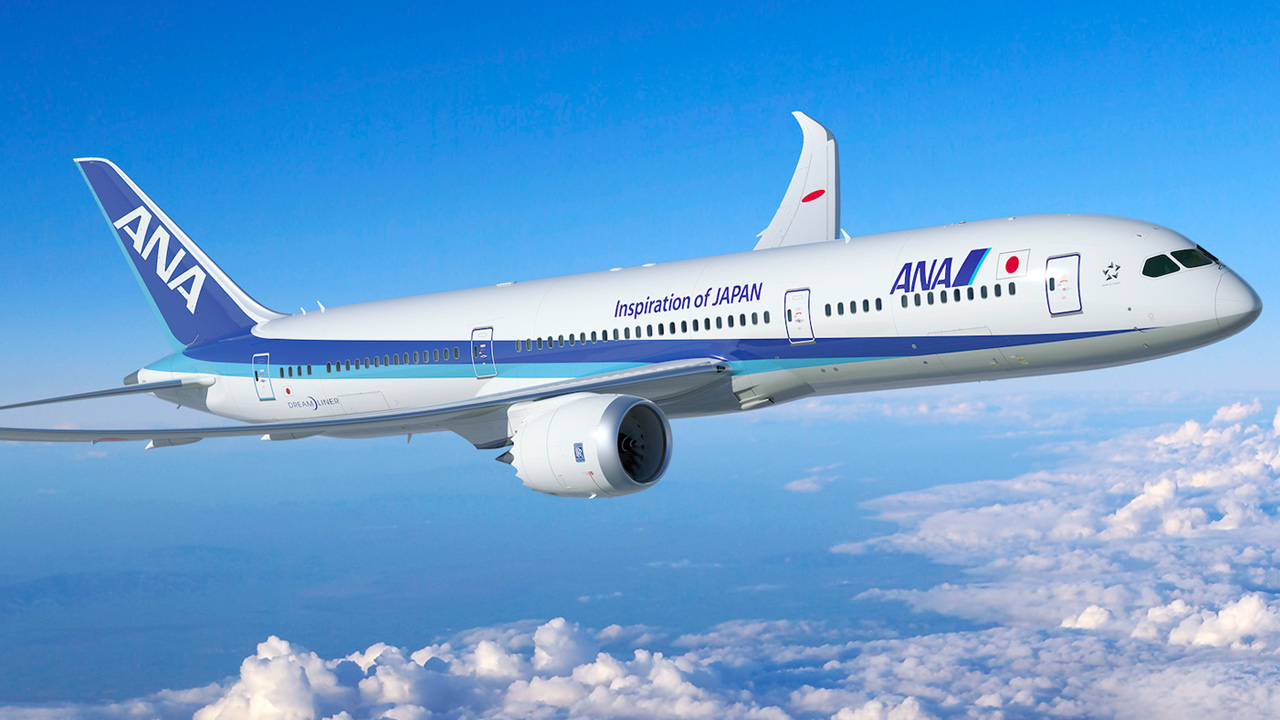 5) Eva Air
Eva Air, a five-star airline headquartered in Taoyuan International Airport, is a Taiwanese International Airline. It operates both cargo and passenger services to over 40 international destinations. It is a full international airline with routes to Asia, North America and Australia. However, for subsidiary services, the airline features a branch, UNI air that flies to more than 50 destinations in Taiwan.
Eva fleets feature all types of configurations. They stand out for their on-board services e.g Seat cleanliness and comfort, entertainment, safety and attention. It has a four-star rating by Skytrax for the value for money.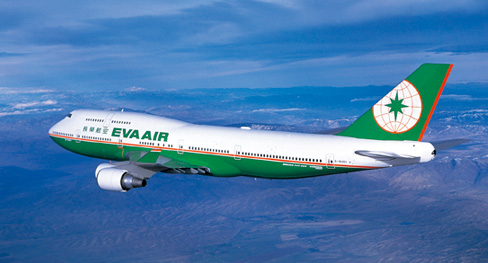 6) Lufthansa
Deutsche Lufthansa, commonly known as Lufthansa is an excellent German-based airline with a hub in Frankfurt Airport. It is the largest airline in Europe and the top-rated in the world for the largest fleets. As a founding member of the Star Alliance, the airline is well-established in every aspect. It operates the cleanest fleets and serves more than 215 international destinations across more than 81 countries. On average, it has 4-stars for in-flight entertainment, on-board experience, cleanliness, meals, comfort and legroom.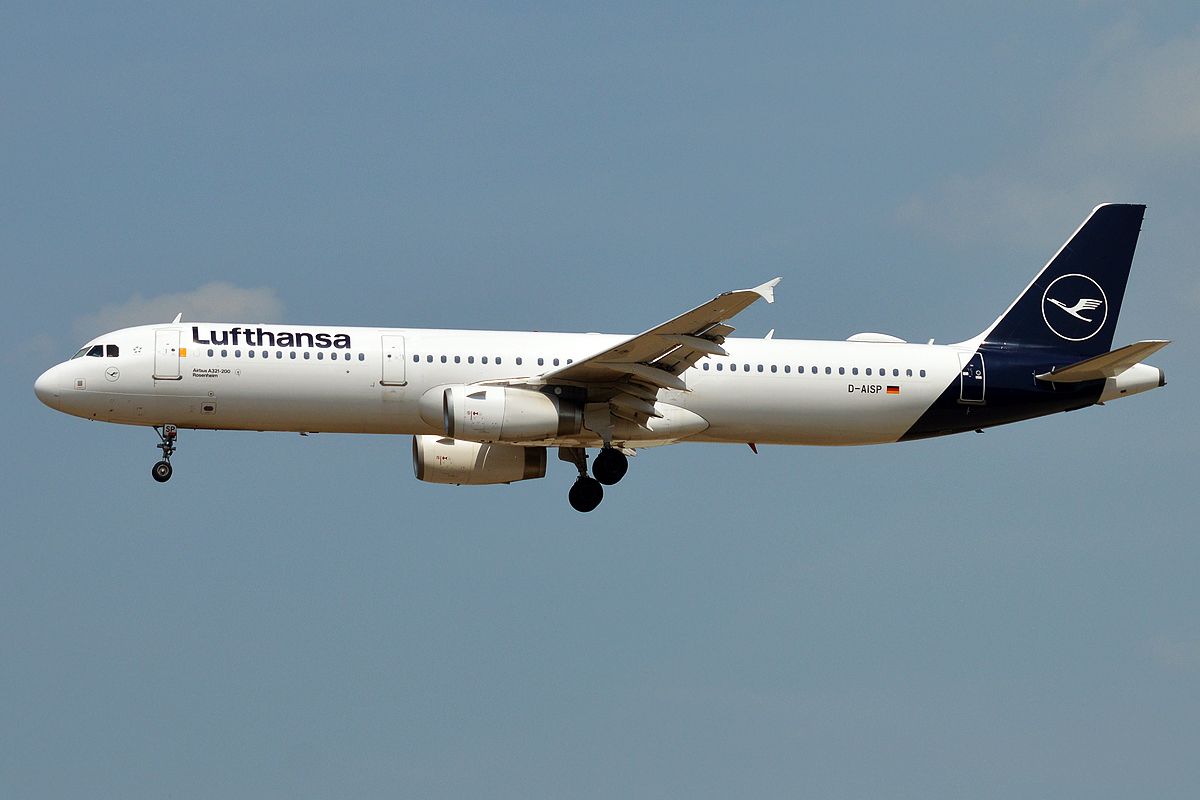 7) Qantas
Qantas is an international iconic airline headquartered in Mascot, Australia. Founded around 1920, this airline is the third oldest in the world and most established with a fleet that flies to more than 1000 destinations. It is best known for the premium catering services, best lounges and best domestic class services. Generally, Skytrax offered this airline 8th position for the world's best airline. It is Australia's largest domestic airline. Internationally, Qantas' fleet flies to 550 destinations around six continents.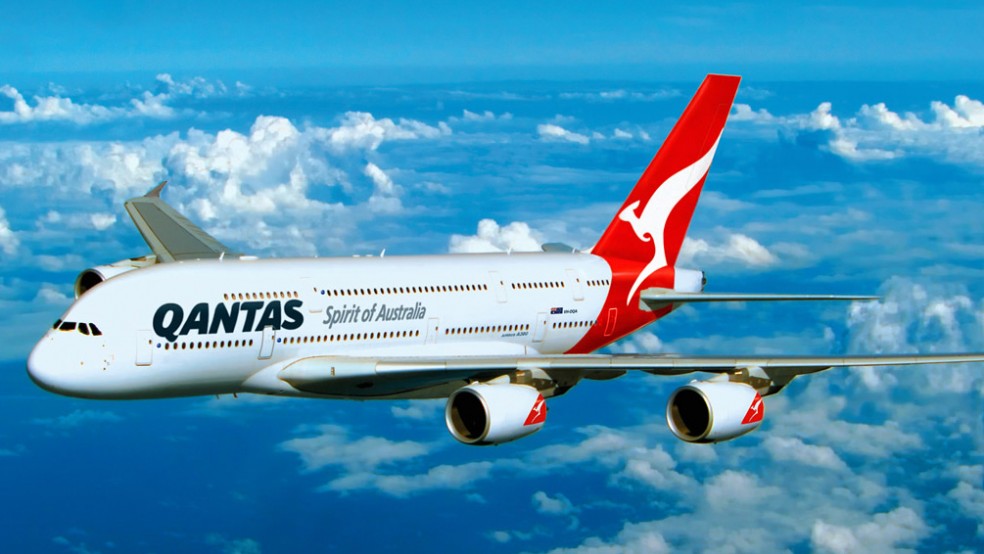 8) Hainan Airline
Headquartered in Haikou, Hainan Airline is a Chinese flag bearer airline based in Haikou Meilan International Airport. It is the tenth-largest in Asia and the fourth-largest in China in terms of the fleet size. Globally, Hainan serves more than 90 destinations. Its fleet features all sorts of cabin configuration and an average of 4-star for legroom, seat comfort, customer services, meals, cleanliness and overall value for money.
9) Cathay Pacific Airline
Cathay Pacific Airline is the flag carrier of Hong Kong. Based in Hong Kong International Airport, the airline offers its services to over 77 domestic and international destinations. It has been named world best airline since 2013. Booking a ticket with Cathay pacific is a gateway to impeccable on-ground and on-board services, lounges, meals, in-flight entertainment, amenities and overall value for money.
10) Thai Airways
Thai Airways, a founding member of Star Alliance is a Bangkok-based airline and flag carrier of Thailand. It operates a fleet that offers regional and intercontinental services to over 75 destinations in 35 countries. The fleet features one, two and three configurations that offer Premium classes (Royal first and royal silk classes) and a business class. Average, Thai Airways features 4-star ratings for legroom, seat comfort, in-flight, on-board and on-ground services. It has four stars rating for the overall value for money.
Choosing the best airline is a huge step to achieving your objective of travelling. At Get Chauffeured, we understand that long flight trips can be very exhausting and tiring. That is why we offer the highest level of chauffeuring for your comfort and convenience after a long flight. For all your airport transfer chauffeur services, Get Chauffeured has the complete Sydney limousine and exotic vehicle chauffeurs that are capable of providing to your needs.
We offer a wide array of chauffeuring services for any kind of travelling. Call us on 1300 553 376 for safe, efficient, reliable and professional chauffeuring services in and around Sydney.
Things to Look for When Choosing an Airport Transfer Service
After being in the plane for hours, the last thing you want is to experience the hustle of pulling your bags as you try to flag down taxis at the airport. Whether you are an occasional traveller or you travel often for business and work, having a reliable airport transport service provider, will ease the tension of landing. This is because you know there is someone who will easily and efficiently help you get to your next destination. To help you get the best, we will highlight things you need to look out for while picking an airport transfer service.

Quality
Having been in the plane for hours, you want to pick an airport transfer service provider that will match up with the service you were receiving in the plane. Do your research before deciding on a company to get to know what other people are saying about them. Opt for a company that a variety of comfortable vehicles that you can pick from, and professional drivers who will put your safety and comfort first.
Operational hours
The best airport transfer service providers offer transport services throughout the day and night in a week. You do not want to land at midnight yet you cannot reach your driver because they are closed for the day. To avoid inconveniences, ensure the service provider you pick can offer transport services at any time of the day or night and the driver is able to take you to your preferred destination. At Get Chauffeured, we are available 24 hours, 7 days a week to ensure you safely get to your destination after a long flight.
Professionalism
Your chauffeur is the first person you meet when your plane lands, and the last person to drop you off for your next flight. Keeping in mind you might be very exhausted and jet lagged, it is important to choose an airport transfer service provider that has professional and friendly chauffeurs. The chauffeur should be willing to offer all the necessary support you may need including towing bags. Chauffeurs at Get Chauffeured have been trained to offer the best to their customers. We are passionate about what we do, and we aim at attaining perfection. Our chauffeurs are friendly and they comfortable to start an easy conversation as they get you to your destination.
Flexible payment methods
An airport transfer company that has fixed method of payment is an inconvenient to both the chauffeur and the client. To make it easier for you, consider a company that accepts different forms of payment. Be sure to choose a company that allows you to pay through a variety of options such as cash, bank transfer, cab-charge, credit card, cheques etc.
Cost-effective
Although comfort, luxury, flexible payment methods and quality are the main things you should consider when choosing an airport transfer company, it is also important to consider the amount of money required to pay for the service. Why pay more while you can get the same service for a cheaper price? Besides, you should also check how easy and convenient it is to book for transport. Pick a company that allows you to easily book for a vehicle wherever you are. Booking for an airport transfer chauffeur at Get Chauffeured is very easy, you get instant feedback after placing your request with cost estimates to help you budget.
Although travelling is interesting, it can also get very tiresome especially if you have to tow your bags as you try to get transport for your airport transfers. At Get Chauffeured, we make sure you travel with no stress, knowing someone will handle the transfer itineraries for you. We have over a decade of experience and a group of passionate chauffeurs who will ensure you get to your destination safely, with style and comfort. We have a large fleet of vehicles including luxury coaches, sedans, mini buses, and stretched limousines. At Get Chauffeured, every driver and vehicle across the fleet is carefully selected and tailored to ensure you enjoy your ride to and from the airport.
Contact the team to arrange a booking on 1300 553 376 today.