How to Become a Chauffeur Driver
Do you enjoy being behind the wheel, helping people to get to their destinations and you would want to make money out of it? Then you could consider being a chauffeur driver. Being a chauffeur driver sounds like a straight forward role, but there is much more than entails for one to become a professional chauffeur driver. You will have to be ready to deal with people from different personalities, backgrounds and cultures. Many other times, you will have to go beyond what is expected of you in order to fulfil your clients' needs.
A chauffeur is a professional driver who is employed to help people move from one destination to another on a prearranged trip. Chauffeurs transport people using luxury cars, limousines or vans. A chauffeur can either work independently or provide services for a private company or agency. The private company or agency arranges trips, such as to and from the airport, or to events, on behalf of the chauffeur.
Duties of chauffeurs
Duties of a chauffeur vary depending on the type of client. However, the main duty of a chauffeur is to help their clients move from one location to another efficiently. Chauffeurs are expected to provide the highest level of customer services during and after the trip. They should also know how to manoeuvre the city and take the best route in order to avoid traffic and save on time. Some of the major duties of a chauffeur include:
Chauffeurs are responsible for picking clients from one location and helping them get to their preferred destination. This involves picking them from the airport, from home or office and helping them get to another destination efficiently. Chauffeurs should also be able to listen to and respect their clients' requests.
One of the most important qualities of a chauffeured car is cleanliness. It is the chauffeur's duty to ensure the car is clean, both the interior and the exterior.
Help clients with entering and exiting the vehicle
Most times, clients travel with luggage, either light or several bags. Chauffeurs should help the passenger to load the bags in the car, and also help offload when they get to their destination. Other clients may want the chauffeur to open the car door for them or carry the bags from the car to a certain place. Chauffeurs should listen to their clients' needs and assist them willingly without grumbling.
Whether the car is privately owned or belongs to a private company, chauffeurs are responsible to ensure the car is in good condition. They should often check the car for potential problems and have them fixed.
Chauffeurs who drive clients such as politicians, celebrities or business executives may be required to perform a wider range of duties such as being a personal assistant, schedule planner and driver all at once.
Chauffeur skills
For you to be a successful chauffeur, there are a set of skills that you require. They include:
Chauffeurs interact with different personalities of people. They should be able to provide excellent customer service by ensuring their clients are satisfied with every trip. They should also be able to remain calm and be patient even as they deal with difficult customers.
Clients will expect you to know the streets, cities, hotels, theatres, shopping stores, art galleries and clubs. They will ask questions about the location and they expect you to know it all. A chauffeur should also be willing to research their clients and get some information about them and what interests them.
Chauffeurs interact with clients for long periods of time. During the interaction, they could hear or see things that could make headlines or put businesses at risk. Chauffeurs should be able to keep secrets and mind their own business.
Of course, you will need to be a good driver to take up a chauffeur job. You should have a valid license and be able to drive within the stipulated speed limits.
Good communication skills
Chauffeurs should be able to communicate clearly and concisely to avoid miscommunication. They should also be able to engage with their clients in small talks and keep conversations going.
To know more about being a chauffeur driver, check out Get Chauffeured, a professional transport industry whose aim is to provide safe, efficient, personal and professional chauffeur services.
How Important is a Professional Chauffeur?
Running late and need someone to get you there quickly? Or perhaps you are in a new city and don't know how to get there? We all need the assistance of a chauffeur at one point of our lives. Interestingly, many people often confuse a chauffeur with a driver and use the two terms interchangeably. Let's demystify the two to help you understand why you need to engage a professional chauffeur today.
Training is what sets apart a driver from a professional chauffeur. In addition to driving skills, a chauffeur is trained on safety, customer service skills, and basic mechanical to offer exclusive services.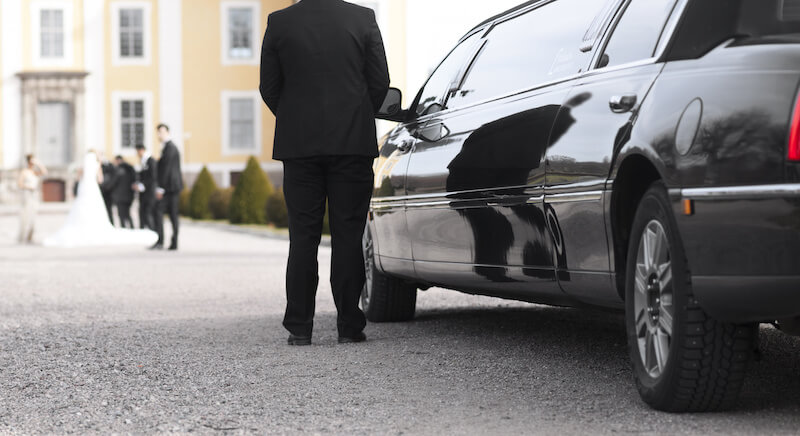 Here are some of the advantages you enjoy when you engage an experienced chauffeur:
1) Grow wealthy with a professional chauffeur
'Chauffeur services are for the rich', you say to yourself. But have you ever asked yourself why the rich always grow wealthier? The secret is buying back your time. Even though it doesn't always lead to happiness, money can give you options and more control of your time.
Time and money are competitive. You either spend your time to drive yourself to your destination, or spend your money to get you a professional driver, saving you time. Here is the best part, in choosing to pay a driver, you can engage yourself in activities that make you more money. Go through that report you were working on, follow up on your correspondence or just relax and prepare for your next meeting.
You can always make more money, but hardly make more time.
2) Reliability
When you think of a professional chauffeur, dependability and reliability should come to mind. This is what sets them aside from other drivers. Not only will they show up at you requested location on time, but also assure you of a safe journey to your destination. The chauffeur will ensure your trip runs smoothly without any glitches. Besides, you can contact one at any time of the day or night and they will always be at your service.
What's more, chauffeurs undergo special training in both safety and customer support. They are well versed with the different routes as well as traffic patterns to help you reach your destination in a timely manner. Despite navigating to your destination on time, aggressive driving is never an option with a professional chauffeur.
Although unanticipated, in case of mechanical problems, the chauffeur can swiftly fix the issue without compromising your schedule.
3) Outstanding customer service
The professional chauffeur is both trustworthy and discrete. While traveling with one, you are as good as in the confines of your bedroom. Any conversations you have with your partner in the car or over the phone will never leave the vehicle.
Image is crucial, and a chauffeur will for sure elevate your image as you make your grand entrance. They are immaculately dressed and have a poise, giving you confidence all along the way. First impressions are crucial, and how best to create a good one than with your entry.
Beside, they are highly trained on interpersonal skills and will always go the extra mile to make your trip pleasant. With their great attitude, they can chat you up and engage you in different conversations, or play dumb if you prefer a quiet trip. Moreover, they are very polite.
4) Customised services
The chauffeur will offer services to suit your needs, whether you're running late for a meeting, need a trip around the city or need a wedding driver. As opposed to the typical driver, they can grab you a coffee while on your way to the business meeting, even play your favourite song on the stereo. The driver understands your needs and will streamline their services to ensure your day runs smoothly. They anticipate your needs even before you make a request.
To enjoy an expeditious trip, make a booking with Get Chauffeured today and request your ride. With us, you won't just have a driver, but a professional at your service who will strive to ensure you have a seamless journey. We have many years of experience in the transport industry, serving different client's needs while surpassing your expectations.
What is the Difference Between a Hummer Limo & Stretch Limo?
Everybody loves the opulent things in life. These things can be in the form of expensive watches, having mansions, or even driving the sleekest cars. There are a wide variety of vehicles that fit the category of classic cars. Here, we will focus solely on limousines.
A limousine is an extended luxury vehicle that has a partition between the driver (chauffeur in this case) and the passengers/clients. Although there are a variety of limos available in the market, we would like to take a closer look at the hummer limousine and the stretch limousine. In doing so, we will highlight the critical differences between the two and what makes each of them unique.
Here are some of the differences between the stretch limousine and the hummer limousine:
When talking about the sizes of limousines, you might come across the word "auto." Auto, in this case, refers to the length of the extended part of the limo. The difference between the hummer limo and stretch limo comes in when talking about the length of their autos.
The stretch limousines are usually longer than the hummer limousines. Therefore, the stretch limousine can carry more people than the hummer limousine. The stretch limousine can carry 15 to 20 people.
The hummer limo's capacity ranges from 8 to 10 individuals.
Since the stretch limousine is very long and carries more people than the hummer limousine, there is a high level of sophistication involved in driving it.
Therefore, only an expert driver who has vast experience in driving such vehicles can drive the stretch limousines. In the case of hummer limousines, the driver does not need to be an expert. What this means is that anybody even an escort can drive a hummer limousine.
Level of extravagance and services provided
When it comes to extravagance and the provision of better services/packages, the hummer limousine has the upper hand. Typically, the hummer limousine is a flashy vehicle. The alloy rims, the unique body design, the eye-catching and shiny front end and sleek paint job finishing, can attract people's attention even from a distance.
That is not all the vehicle's interior is one to die for if you are the type of person who loves flashy things. The car usually comes with colourful lights flickering from time to time. The design of the seats, the numerous screens, picturesque setting, and everything else on the inside is just unique and magnificent. The car gives you the party/disco type of feeling.
However, the vehicle can be modified/adjusted to suit the user's preference. For example, when going for a party, you can put such lights on to set the mood. If you are going for a funeral, you may avoid such things and opt for a more calm and chill setting.
On the other hand, the stretch limousine allows the passengers to enjoy only a limited set of options. Some of these include a sound system, videos and a bar.
As earlier stated, all limousines are associated with extravagance, class and a display of the high-end lifestyle. When it comes to comparing the stretch limousine and the hummer limousine, one can point out a certain degree of indulgence associated with the two vehicles.
The stretch and hummer limousines are, therefore, used for different purposes. The stretch limo is considered to be a classy vehicle. It is, therefore, customarily used to carry people to gatherings or events, which may not necessarily be a party. The Hummer limousine, on the other hand, is mostly used in taking people to a bachelor party, disco or even a birthday party.
Knowing the different types of limousines and understanding the difference between the hummer and stretch limousine is essential as it helps you when you are trying to rent a limo. Speaking of renting limousines, Get Chauffeured has got you covered. Get Chauffeured offers world-class limousine services to its numerous clients. At Get Chauffeured, we are driven by the mission to exceed your wildest expectations when it comes to providing luxury limousines. When looking for the best deals in the market, do not hesitate to contact us, and you will not regret it.