How Important is a Professional Chauffeur?
Posted on 18th September 2019 under Limousine
---
Running late and need someone to get you there quickly? Or perhaps you are in a new city and don't know how to get there? We all need the assistance of a chauffeur at one point of our lives. Interestingly, many people often confuse a chauffeur with a driver and use the two terms interchangeably. Let's demystify the two to help you understand why you need to engage a professional chauffeur today.
Training is what sets apart a driver from a professional chauffeur. In addition to driving skills, a chauffeur is trained on safety, customer service skills, and basic mechanical to offer exclusive services.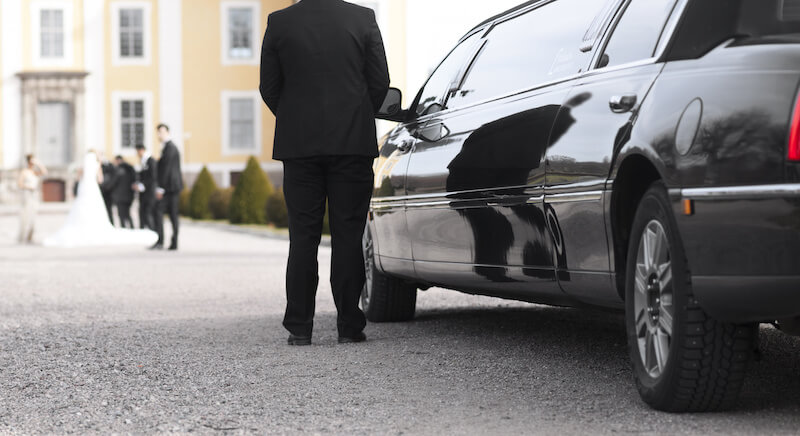 Here are some of the advantages you enjoy when you engage an experienced chauffeur:
1) Grow wealthy with a professional chauffeur
'Chauffeur services are for the rich', you say to yourself. But have you ever asked yourself why the rich always grow wealthier? The secret is buying back your time. Even though it doesn't always lead to happiness, money can give you options and more control of your time.
Time and money are competitive. You either spend your time to drive yourself to your destination, or spend your money to get you a professional driver, saving you time. Here is the best part, in choosing to pay a driver, you can engage yourself in activities that make you more money. Go through that report you were working on, follow up on your correspondence or just relax and prepare for your next meeting.
You can always make more money, but hardly make more time.
2) Reliability
When you think of a professional chauffeur, dependability and reliability should come to mind. This is what sets them aside from other drivers. Not only will they show up at you requested location on time, but also assure you of a safe journey to your destination. The chauffeur will ensure your trip runs smoothly without any glitches. Besides, you can contact one at any time of the day or night and they will always be at your service.
What's more, chauffeurs undergo special training in both safety and customer support. They are well versed with the different routes as well as traffic patterns to help you reach your destination in a timely manner. Despite navigating to your destination on time, aggressive driving is never an option with a professional chauffeur.
Although unanticipated, in case of mechanical problems, the chauffeur can swiftly fix the issue without compromising your schedule.
3) Outstanding customer service
The professional chauffeur is both trustworthy and discrete. While traveling with one, you are as good as in the confines of your bedroom. Any conversations you have with your partner in the car or over the phone will never leave the vehicle.
Image is crucial, and a chauffeur will for sure elevate your image as you make your grand entrance. They are immaculately dressed and have a poise, giving you confidence all along the way. First impressions are crucial, and how best to create a good one than with your entry.
Beside, they are highly trained on interpersonal skills and will always go the extra mile to make your trip pleasant. With their great attitude, they can chat you up and engage you in different conversations, or play dumb if you prefer a quiet trip. Moreover, they are very polite.
4) Customised services
The chauffeur will offer services to suit your needs, whether you're running late for a meeting, need a trip around the city or need a wedding driver. As opposed to the typical driver, they can grab you a coffee while on your way to the business meeting, even play your favourite song on the stereo. The driver understands your needs and will streamline their services to ensure your day runs smoothly. They anticipate your needs even before you make a request.
To enjoy an expeditious trip, make a booking with Get Chauffeured today and request your ride. With us, you won't just have a driver, but a professional at your service who will strive to ensure you have a seamless journey. We have many years of experience in the transport industry, serving different client's needs while surpassing your expectations.