Struggling to Plan A Corporate Event?
Posted on 27th May 2020 under Business
---
Planning a successful conference or function can take months of planning and coordinating. We've made the process easier for you and outlined the most important steps to executing the perfect corporate event!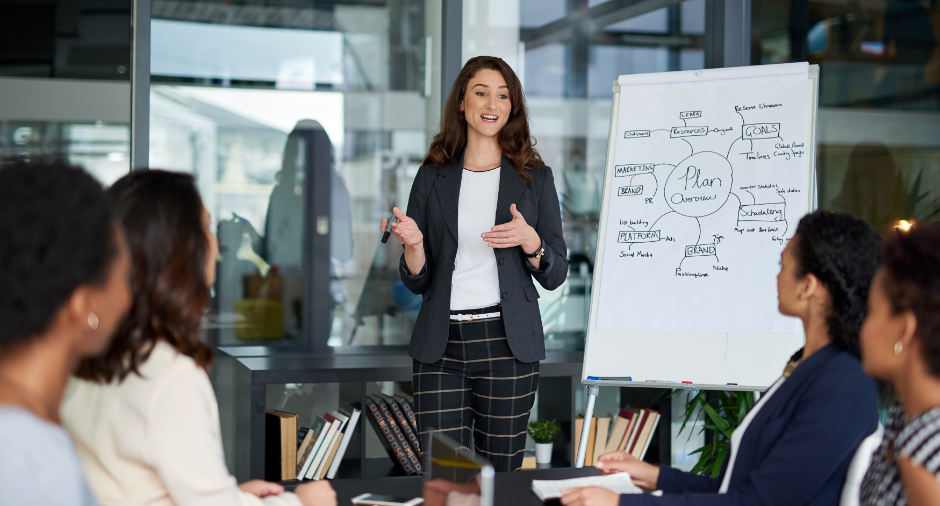 Time to Get Creative
Get out your vision board, it's time to get creative! Before you can start organising your event, you need to get some inspiration. What will the theme look like? Cocktail menu or buffet? What will be in the sponsorship packages? What's your marketing plan going to look? Who is your target audience? Once you start getting creative, things will start falling into place.
After you have an idea of numbers and set a budget, you can book the venue. We recommend looking for a venue that has lots of natural light and access to outdoor areas during breaks. It is important that your venue choice offers any facilities that are required to host your type of event flawlessly. When choosing your venue, think about your conference program and keep that in mind as you search for the perfect location.
Here are our top venue choices in Sydney for corporate events:
Doltone House
L'Aqua
Clarence House
Springfield House Function Centre
Chatswood Function and Conference Centre
Organising the Finer Details
Now you've started to think about and get inspo for the main things such as venues, accommodation, numbers, marketing and food, it's time to think about the smaller things. For starters, what centre pieces will you be using? There are literally no rules to what can make up your table centrepieces. Most events to lean towards flowers and candelabras, however there are other cost-effective ideas that still make an impact. Invitations…who are they going to and what will the theme be? Remember the invite is the first part of the experience for your guests. You want them to have a taste of what they are in for. Keep it in a similar theme to your event and make sure there is enough information, but not too much.
Tidying Up Loose Ends
As your event approaches, its super important to make sure that everything is organised, booked and confirmed. Get out that checklist and go through everything in detail.
Here's what our checklist looks like:
Are event sponsors confirmed?

Have all the speakers been confirmed?

Is the venue confirmed and are they aware of final numbers?

Send guests, VIP's and speakers a detailed event brochure

Have all suppliers been confirmed?

Is everyone's transport organised?
The Most Important Part of The Day
It won't be much of an event, if your guests have no way to get there! Which makes it the most important part of the whole day. Get Chauffeured have a proven track record with Australia's greatest corporations and have a reputation for successfully arranging transport for some of the largest events nation-wide. We work closely every day with a variety of scenarios from intimate PR product launches using a few sedans – to transporting 800 guests in one movement in our luxury coaches for international conferences.
With more than 15 years in the corporate industry, we have learnt that the difference is in the detail. Our consultants are meticulous at asking questions so we can offer more solutions with the aim to achieve the most efficient and effective outcome – leaving a lasting, positive impression on each passenger.
Have you booked your transport for the event? If not speak with someone from the team today. You can contact us on 1300 553 376 or email [email protected].