How to Pick a Chauffeuring Service for a Business Meeting
Posted on 11th August 2019 under Business
---
Hiring a chauffeur is one of the best ways of creating an excellent first impression as a businessperson. It is an efficient way of reinforcing the corporate image. However, hiring a chauffeur is not like picking a taxi. It demands a lot in terms of research. Here is the ultimate guide on how to pick a chauffeur service for a business meeting.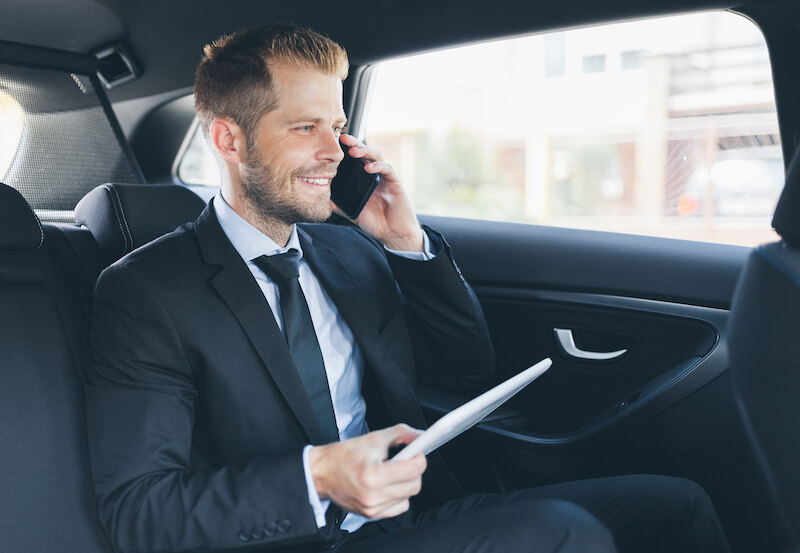 The distance
One of the most important guiding factors in picking a chauffeured service is the distance to your destination. During the booking process, you will realise that some companies deliver their services to only some specific zones. This can be due to factors such as heavy traffic, bad weather, insecurity and poor infrastructure.
Secondly, distance determines the time taken for travelling. Fast fleets are ideal where you are required at the venue in a limited time. Otherwise, the net cost of the chauffeured service greatly depends on the distance. Know whether the company charges for additional mileage or not.
Level of professionalism
We all hate companies that look unprofessional and substandard. They can break everything as far as creating and maintaining a professional image is concerned. Your first scope when looking for a professional chauffeur is the dress code and general physical presentation. Is there any gap in the individual driver's aesthetic appearance? Are they in the official company's uniform or not?
Ethical behaviour is next. It is majorly determined by the level of training the drivers underwent. Best chauffeurs stick to decisions that have ethical implications. They are committed, trustworthy and knowledgeable. They offer a certain level of privacy depending on the customer's preferences.
Comfort
Comfort is key when you want to travel in style. It guarantees extra freedom and enthusiasm during the meeting itself. Established companies offer options such as rear entertainment systems, Wi-Fi, mobile or tablet charge points and refreshments.
The size of the fleet matters a lot when it comes to comfort. Generally, different companies use different vehicles for their chauffeured services. These include Mercedes sprinters, stretch limos, stretch SUVs, shuttle buses and party buses. Where you are travelling as a single person, any vehicle of your choice can do. However, when you are travelling as a group, you should consider a fleet that is capable of accommodating the number.
Safety
Whether you will arrive at the destined venue in good health or not primarily depend on the level of safety of the chauffeured services. Even though accidents are unavoidable, there are red flags that should guide you when picking the chauffeured service. Check on the fleet's safety by looking on the model, size, body build, availability of airbag, electronic stability control and crash avoidance techniques.
Secondly, the driver's skills play a big role in attaining a safer travelling. Do the research and be conversed with what the past clients say about the quality of services offered. Recklessness is a determinant in the overall safety of the chauffeuring services.
Cost
Depending on the size of your pocket, you can choose to work with private chauffeur services or stand-alone services. Private chauffeurs guarantee additional two-in-one package with either car or flight transfer services. Most companies offer such services on special dates in the calendar and for special people. Meaning, even with the cash in pocket, you will still need to schedule the event to match their fixed timetable.
Lastly, some companies also have additional cleaning and gratuities charges. Therefore, it is prudent to ask for all the charges before picking the ideal company.
Several companies have official websites and apps that contain a list of services they offer. You can research them online. Besides, you can talk to your close peers for more informed decisions. At Get Chauffeured, we offer deluxe corporate chauffeuring services around Australia. Choose us for high-class premium services at affordable prices.